Stargazer
november 2023
Compiled by Barb Yager
SCAS CELEBRATES
ONE HUNDRED YEARS OF ASTRONOMY OUTREACH AND PUBLIC EDUCATION IN SOUTH FLORIDA
1922 - 2022
HONOR THE NIGHT
Ancient cultures measured time by the Moon's phases, the days of each cycle counted out. They knew when the Moon would wax and wane. Who today is aware whether the Moon is crescent, full or gibbous? We no longer honor the night sky. On a retreat with preteen students, far enough from city lights to see the cosmos, on a night when bright Venus cast a shadow, we asked them to turn off their flashlights, let their eyes adjust, Trust their steps in starlight. We honored the night sky.
Juliane Mc Adam, retired middle school language teacher, CA
BILL SADOWSKI PARK
The observing pad is open for public OBSERVATION

D'AURIA OBSERVATORY
The D'Auria Observatory is open for public OBSERVATION AND ASTROPHOTOGRAPHY

HOURS ARE DUSK TO 10 PM.
Lunar Timetable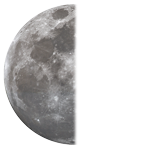 Last Quarter November 5th @ 3:37 am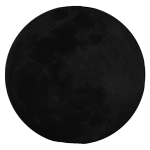 New Moon November 13th @ 4:27 am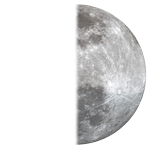 First Quarter November 20th @ 5:50 am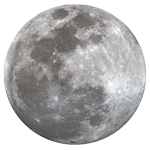 Full Moon November 27th @ 4:16 am
SOUTHERN CROSS OBSERVATION PAD
The popular free SOUTHERN CROSS OBSERVATION PAD HAS RE-OPENED in MIAMI-DADE BILL SADOWSKI Park! Come visit with us 7:30-10 p.m. Saturday's weather permitting. Bring `scopes & binocs, chairs, family, friends, colleagues, students, and bug repellent. Our SCAS Astros have introduced thousands to the awesome beauty of our seasonal night skies since 1986. Please dim headlights at the Park entrance SW 176 St./SW 79 Ave. 1/2 mile west of Old Cutler Road, Palmetto Bay 33157. The small parking lot is near the deck. Face masks are optional. Check the SCAS Facebook for weather/Holiday cancellations.
For astrophotography instruction visit our free D'AURIA outdoor observatory, Saturdays from dusk -10 P.M. 23325 SW 217 Avenue, Homestead 33031. Park outside the gate. No white lights, lanterns, lasers. litter, alcohol, or pets at both sites. For membership open www.scas.org
ENJOY SCAS PUBLIC STAR PARTIES: Weather permitting!
Saturday evenings dusk- 10 p.m.
SCAS Observation Pad in Miami-Dade Bill Sadowski Park SW 176 St./SW 79 Ave. Palmetto Bay 33157 free
D'Auria Observatory 23325 SW 217 Ave.dusk-10 p.m. astrophotograqphy information free No white lights, lanterns, lasers, litter, alcohol, or pets at either location.
METEOR SHOWERS THIS MONTH
Orionid Meteor Shower
Active from September 26th to November 22nd, 2023
The Orionids are a medium strength shower that sometimes reaches high strength activity. In a normal year the Orionids produce 10-20 shower members at maximum.
In exceptional years, such as 2006-2009, the peak rates were on par with the Perseids (50-75 per hour). Recent displays have produced low to average displays of this shower.
Shower details - Radiant: 06:21 +15.6° - ZHR: 20 - Velocity: 41 miles/sec (swift - 66km/sec) - Parent Object: 1P/Halley
Next Peak - The Orionids will next peak on the Oct 20-21, 2023 night. On this night, the moon will be 37% full.
Southern Taurids
Currently active
Active from September 23rd to December 8th, 2023
The Southern Taurids are a long-lasting shower that several peaks during its activity period. The shower is active for more than two months but rarely produces more
than five shower members per hour, even at maximum activity. The Taurids (both branches) are rich in fireballs and are often responsible for increased number of fireball
reports from September through November.
Shower details - Radiant: 03:35 +14.4° - ZHR: 5 - Velocity: 17.2 miles/sec (slow - 27.7km/sec) - Parent Object: 2P/EnckeNext Peak - The Southern Taurids will next peak on the Nov 5-6, 2023 night. On this night, the moon will be 44% full.
Northern Taurids
Currently active
Active from October 13th to December 2nd, 2023
This shower is much like the Southern Taurids, just active a bit later in the year. When the two showers are active simultaneously in late October and early November,
there is sometimes a notable increase in the fireball activity. There seems to be a seven year periodicity with these fireballs.
2008 and 2015 both produced remarkable fireball activity. 2022 may be the next opportunity.
Shower details - Radiant: 03:55 +22.8° - ZHR: 5 - Velocity: 18 miles/sec (slow - 30km/sec) - Parent Object: 2P/Encke
Next Peak - The Northern Taurids will next peak on the Nov 11-12, 2023 night. On this night, the moon will be 2% full.
Leonids
Currently active
Active from November 3rd to December 2nd, 2023
The Leonids are best known for producing meteor storms in the years of 1833, 1866, 1966, 1999, and 2001.
These outbursts of meteor activity are best seen when the parent object, comet 55P/Tempel-Tuttle, is near perihelion (closest approach to the sun).
Yet it is not the fresh material we see from the comet, but rather debris from earlier returns that also happen to be most dense at the same time. Unfortunately,
it appears that the earth will not encounter any dense clouds of debris until 2099. Therefore, when the comet returns in 2031 and 2064, there may not be any meteor storms, but perhaps several good displays of Leonid activity when rates are in excess of 100 per hour. Each passing year also presents new possibilities from old debris fields. In 2022, model calculations of Maslov (2007) and Sato (2021) show an approach of the 1733 dust trail on November 19. Maslov gives 06h UT, Sato obtains 06h20m − 06h27m UT (λ = 236 .?576 and λ = 236 .?581; different ejection velocities).The possible activity level depends on the ejection velocity (which has a negative sign in this case and observations of meteors from such trails are scarce). Maslov adds: meteors should be bright, a ZHR of 200+ seems possible despite the uncertainties. Sato comments: ZHR may reach 50+ because the model suggests that the dust tends to be concentrated. An encounter with the 1600 trail (weak rate possible near November 18, 07h UT; λ = 235 .?6) is found by Vaubaillon (2021). A weak rate enhancement may be visible due to the 1800 trail later on November 21, 15h UT (Maslov, 2007).The Leonids are often bright meteors with a high percentage of persistent trains.
Shower details - Radiant: 10:17 +21.6° - ZHR: 15 - Velocity: 43.5 miles/sec (swift - 70km/sec) - Parent Object: 55P/Tempel-Tuttle
Next Peak - The Leonids will next peak on the Nov 17-18, 2023 night. On this night, the moon will be 23% full.
Open the link: News and Information about Meteor Showers
Here are some tips on how to maximize your time looking for meteors and fireballs during any meteor shower:
Get out of the city to a place where the city and artificial lights do not impede your viewing
If you are out viewing the shower during its peak, you will not need any special equipment. You should be able to see the shower with your naked eyes.
Carry a blanket or a comfortable chair with you - viewing meteors, just like any other kind of stargazing is a waiting game, and you need to be comfortable. Plus, you may not want to leave until you can't see the majestic celestial fireworks anymore.
In case you missed it......
October 2022 Sky & Telescope p. 62 features photos of our two famous SCAS astronomers. The late Don Parker, M.D., renowned Mars astrophotographer, and the late Tippy D'Auria, founder of our annual Winter Star Party were in a group of professional astronomers, editors, and photographers who drove to the Florida Keys in June 2001 to hopefully capture Martian flares of light. All were members of the Assoc. of Lunar & Planetary Observers. The intriguing article begins on P. 59.
BRIGHT COMETS THIS MONTH
NO BRIGHT COMETS THIS MONTH
Open the link: News and information about Bright Comets
SCAS EVENTS
SATURDAY EVENINGS
When night skies gradually improve in clarity as the Monsoon season winds down, our SCAS Observing sites will open to members and the public.
D`AURIA OBSERVATORY- 23325 SW 217 Ave. Homestead 33031 opens 7:30 -10 p.m. for astrophotography assistance and general observing.
S. CROSS OBSERVATORY, MiamiDade Bill Sadowski Park 8-10 p.m. SW 176 St./SW 79 Ave..
Palmetto Bay 33157 for equipment assistance. and grand tour of the night sky if weather permits.
In our 37th year at the Park offering successful astronomy education for the public.
No white lights, lasers, flashlights, lanterns, litter, alcohol or pets at both sites Free.
We operate by starlight !

SCAS HAM RADIO
Recently, member Dan Zuckerman replaced and upgraded his ham equipment. He was chatting with folks in Europe.
Do we have some retired, or new SCAS ham operators who would like to establish a SCAS radio dept?
It could become very convenient, or necessary in certain future conditions. Consider the astronomy information shared and maybe international SCAS members!
Contact me (Barb) if you wish to link up with Dan. barbyager@aol.com.
SOLAR VIEWING
SOLAR ECLIPSE 10/14
Weather permitting SCAS needs solar telescopes at the "front door" to ZooMiami 12400 SW 152 St. Noon - 3 p.m. Saturday October 14th.
There will be large crowds of families. Please CONTACT ME ASAP if you can bring equipment, We plan to restore our popular solarviewing events at ZooMiami.
Plans need to be made in advance. Updates will be sent out to members following another Zoo meeting soon.

Interested to join our new solar team? Contact me: barbyager@aol.com . If you have solar equipment or want to help, please send an email to Dr. Lester Shalloway with
your information: drlester3@aol.com.

SOLAR POWER
Radio hams are trying new methods to detect early strong solar flares.
Recently some powerful solar energy shifted the frequency of government radio stations that broadcast time by atomic clocks.

IN THE SKY
VEGA-
Vega rises in the NE early evenings and dominates our summer evening skies until late fall. It sparkles in the constellation Lyra the Harp but is the lead star in the vast Summer Triangle. A variable star, its brightness fluctuates as it rotates every 12.5 hours. Vega is the 2nd brightest summer star compared to red giant Arcturus (located below the Big Dipper). Vega is 455 million years old. About July 1st, Vega will cross the meridian at Midnight. In 210,000 years Vega will become the brightest star in the summer night sky.
Astrophotography began in 1840 when John William Draper took a daguerro-type image of the Moon. Vega was the first star photographed by astronomers at Harvard College Observatory, Boston in August 1872.
In 2005, the Spitzer space telescope revealed infra red images of a dust band around the star.

STORIES OF INTEREST
SOLAR ECLIPSE 10/14
National Park Rangers guided more than 100 visitors into Chaco Canyon, NM to view the early morning solar eclipse that lasted 4 minutes/48 seconds.
The Canyon was the center for the ancient Pueblo Cliffdweller Indians who lived by the lunar phases, equinoxes, solstices, appearances of constellations
that governed their planting and harvests, etc.
SCAS members attempted to arrange solar equipment at the entrance to ZooMiami but the clouds won the battle.
NASA UPDATE
Two female NASA astronauts have the honor to be a "first" when they spacewalk outside the ISS to make some repairs this week.
HI-SPEED LASER INSTALLATION
November 5th SpaceX plans to send a batch of experiments to the ISS. Among them will be a high-speed communications laser, ILLUMA, to record atmosphereic waves
around Earth on future space missions. Scientists from MIT and Goddard Space Flight Ctr. are directing the project to beef up a communication system beyond those
from previous radio spectrums. -Space.com 10/2023
SOLAR UPDATE
NOAA Space Center reports that the solar max will occur a year earlier than previously reported--occurring January-October 2024. A longer and stronger solar max is
based on the Sun's magnetic field that produces more frequent and intense sunspots than earlier predicted.
JWST
The James Webb Space Telescope recently discovered a 3000 mile wide jet stream racing across Jupiter's equator.
Jupiter is very bright in the east by mid-evening. Jupiter will be opposite the Sun 2nd-3rd and 4th this week, 370 million miles from Earth. and blazing at -2.9 magnitude.
SCAS astrophotographers could be very busy.
NASA NEWS
Contribute
Have something interesting and astronomy related you would like to contribute? Send a brief 1-2 paragrapharticle to our Stargazer editor: barbyager@aol.com
Evening
---
Planets
Saturn
Jupiter
Uranus
Mercury
North & South Taurids/Leonids
Jupiter & Uranus oppositions
02- By nightfall look to the ENE for bright JUPITER at magnitude -2.9 beginning its opposition to the Sun 02/03rd. At its closest 370 million miles from Earth,
there is a great opportunity to capture it's bright detailed image. The waning MOON forms a triangle with the Gemini Twins: Castor & Pollux.
JUPITER leads a celestial line with blue-green URANUS lower left and the Pleiades cluster 7 degrees left of URANUS.
05- LAST QUARTER MOON occurs 3:37 a.m. EST begins.
13- NEW MOON occurs 4:27 a.m.
URANUS opposite Sun. Details in a.m. segment.
14- MERCURY appears 5 degrees right of a sliver of a MOON 3 degrees near SW horizon. Use binoculars.
17/18- LEONID METEOR SHOWER most visible. MOONSET by 10:30 p.m. The radiant in Leo, Lion rises about Midnight Details in a m. segment.
20- FIRST QUARTER MOON occurs at 5:50 a.m. At dusk the MOON floats 5 degrees below SATURN in Aquarius in the SSE.
26- The SEVEN SISTERS (Pleiades) snuggle 1 degree from a bright MOON in the ENE..
27- The THANKSGIVING MOON is full. MERCURY climbs to its highest 20 degrees in SW and sets by nightfall.
30- SATURN sets by 11 p.m.






Constellations

Hercules stands on the NW horizon and leads bright Vega and the Summer Triangle lower in the NW. Cygnus, Swan soars within the Triangle. The tilted Sagittarian Teapot pours onto the WSW horizon. Capricornus, Sea Goat, plods across the SW. Aries, Ram chases Pegasus overhead. The Royal Family reigns in the north: King Cepheus, Queen Cassiopeia, daughter Andromeda and the M-31 Galaxy, Cetus, Whale swims along the SE. Taurus, Bull climbs higher in the east and brings the V-shaped Hyades cluster with Aldebaran (red giant) the Bull's red eye. Gigantic Orion, Hunter snoozes on the eastern horizon and later awakens in the SE to stride toward the Zenith. The Great Orion Nebula glows in his sword. Capella guides Auriga higher in the NE. The Gemini Twins arrive on the NE horizon.
Morning
---
Planets
Orionid Meteor Shower North & South Taurids
Leonids
02/03- JUPITER opposite the Sun at 1 a.m. Closest to Earth by 370 million miles.
Very bright at -2.9 magnitude. Best time to take images. Visible all night.
Bright VENUS shines at -4.5 magnitude and enters Virgo.
05- LAST QUARTER MOON occurs at 3:37 a.m.
5.6 SOUTHERN TAURID METEORS are most intense about 10/per hour radiating from Taurus in the east before Midnight.
09- At dawn the waning crescent MOON dances 0.5 degree apart from brilliant Venus.
corvus, Crow leads Spica, in Virgo above the ESE horizon.
12/13- NORTHERN TAURID METEORS may be visible radiating from Taurus in the east about 8 per hour.
13- URANUS OPPOSITE THE SUN at noon. The blue-green planet rotates on its side.
URANUS, at 5.7 magnitude, will come to 1.7 billion miles from Earth and glow brightest this month. It has a ring system controlled by 5 major satellite moons:
Umbriel, Titania, Miranda and Ariel. Research by JWST continues to reveal how the planet was knocked sideways and how the rings originated.
13- NEW MOON occurs at 4:27 a.m.
17/18- LEONID METEOR SHOWER some LEONIDS may be visible before the radiant rises in Leo by Midnight. Most intense part of the shower could occur from 2 a.m. to
dawn when the Lion is overhead. 15 LEONIDS per hour could be visible from a dark sky area.
20- FIRST QUARTER MOON occurs 5:50 a.m.
27- The THANKSGIVING MOON is full at 4:16 a.m.
Constellations
The Royal Family swings into the NW. Aries, Ram butts its head against the western horizon. Orion, Hunter chases Taurus, Bull westward. Procyon, Little Dog follows Orion.
Brilliant Sirius, blue eye in Orion's Big Dog sparkles in the SW. Sirius, a close star is 8.6 light years away. The PUPS trail across the south.
The Gemini Twins stride overhead. Corvus, Crow leads Spica in Virgo higher in the east. The Lion climbs toward the Zenith.
The Big Dipper appears in the NE followed by red giant Arcturus in the NE.