SCAS CELEBRATES ONE HUNDRED YEARS OF ASTRONOMY
OUTREACH AND PUBLIC EDUCATION IN SOUTH FLORIDA
1922 - 2022
BILL SADOWSKI PARK IS OPEN FOR PUBLIC OBSERVATION.
HOURS ARE DUSK TO 10 PM.

THE D'AURIA OBSERVATORY IS OPEN FOR PUBLIC OBSERVATION
AND ASTROPHOTOGRAPHY.
HOURS ARE DUSK TO 10 PM.
SCAS Stargazer
DECEMBER 2022 - Compiled by Barb Yager
Lunar Timetable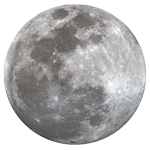 Full Moon December 7th @ 11:08 pm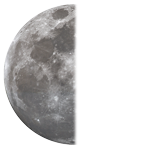 Last Quarter Moon December 16th @ 3:56 am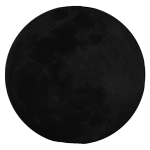 New Moon December 23 @ 5:17 am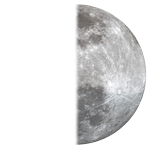 First Quarter Moon December 29th @ 8:21 pm
The popular free SOUTHERN CROSS OBSERVATION DECK HAS RE-OPENED in MIAMI-DADE BILL SADOWSKI Park! Come visit with us 7:30-10 p.m. Saturday's weather permitting. Bring `scopes & binocs, chairs, family, friends, colleagues, students, and bug repellent. Our SCAS Astros have introduced thousands to the awesome beauty of our seasonal night skies since 1986. Please dim headlights at the Park entrance SW 176 St./SW 79 Ave. 1/2 mile west of Old Cutler Road, Palmetto Bay
33157. The small parking lot is near the deck. Face masks are optional. Check the SCAS Facebook for weather/Holiday cancellations.
For astrophotography instruction visit our free D'AURIA outdoor observatory, Saturdays from dusk -10 P.M. 23325 SW 217 Avenue, Homestead 33031. Park outside the gate. No white lights, lanterns, lasers. litter, alcohol, or pets at both sites. For membership open www.scas.org
ENJOY SCAS PUBLIC STAR PARTIES: Weather permitting!
Saturday evenings dusk- 10 p.m.
SCAS Observation Deck in Miami-Dade Bill Sadowski Park SW 176 St./SW 79 Ave. Palmetto Bay 33157 free
D'Auria Observatory 23325 SW 217 Ave.dusk-10 p.m. astrophotograqphy information free
No white lights, lanterns, lasers, litter, alcohol, or pets at either location.
METEOR SHOWERS THIS MONTH
Geminids and Ursids

These meteor showers will both be active through December 24th, respectively.
Geminids
Currently Active
Active from November 19th to December 24th, 2022
The Geminids are usually the strongest meteor shower of the year and meteor enthusiasts are certain to circle December 13 and 14 on their calendars. This is the one major shower that provides good activity prior to midnight as the constellation of Gemini is well placed from 22:00 onward. The Geminids are often bright and intensely colored. Due to their medium-slow velocity, persistent trains are not usually seen. These meteors are also seen in the southern hemisphere, but only during the middle of the night and at a reduced rate.
Shower details - Radiant: 07:24 +32.3° - ZHR: 150 - Velocity: 21 miles/sec (medium - 34km/sec) - Parent Object: 3200 Phaethon (asteroid)
Next Peak - The Geminids will next peak on the Dec 13-14, 2022 night. On this night, the moon will be 72% full.
Ursids
Currently active
Active from December 13th to December 24th, 2022
The Ursids are often neglected due to the fact it peaks just before Christmas and the rates are much less than the Geminds, which peaks just a week before the Ursids. Observers will normally see 5-10 Ursids per hour during the late morning hours on the date of maximum activity. There have been occasional outbursts when rates have exceeded 25 per hour. These outbursts appear unrelated to the perihelion dates of comet 8P/Tuttle. This shower is strictly a northern hemisphere event as the radiant fails to clear the horizon or does so simultaneously with the start of morning twilight as seen from the southern tropics.
Shower details - Radiant: 14:36 +75.3° - ZHR: 10 - Velocity: 20.5 miles/sec (medium - 33km/sec) - Parent Object: 8P/Tuttle
Next Peak - The Ursids will next peak on the Dec 21-22, 2022 night. On this night, the moon will be 3% full.
Here are some tips on how to maximize your time looking for meteors and fireballs during any meteor shower:
Get out of the city to a place where the city and artificial lights do not impede your viewing
If you are out viewing the shower during its peak, you will not need any special equipment. You should be able to see the shower with your naked eyes.
Carry a blanket or a comfortable chair with you - viewing meteors, just like any other kind of stargazing is a waiting game, and you need to be comfortable. Plus, you may not want to leave until you can't see the majestic celestial fireworks anymore.
IN CASE YOU MISSED IT......
October Sky & Telescope p. 62 features photos of our two famous SCAS astronomers.
The late Don Parker, M.D., renowned Mars astrophotographer, and the late Tippy D'Auria, founder of our annual Winter Star Party were in a group of professional astronomers, editors, and photographers who drove to the Florida Keys in June 2001 to hopefully capture Martian flares of light. All were members of the Assoc. of Lunar & Planetary Observers. The intriguing article begins on P. 59.
BRIGHT COMETS THIS MONTH
NO BRIGHT COMETS
Open the link: News and information about Bright Comets
SCAS EVENTS
MARSWATCH- Saturday December 10th, 8-10:30 p.m. SCAS Astronomy Center- Miami-Dade Bill Sadowski Park
SW 176 St./SW 79 Ave. Palmetto Bay 33157 Free. SCAS volunteers needed. Call: 305-282-9982. Moonrise 7:37 p.m. Meet SCAS astrophotographers focused on Mars at the D'Auria Observatory,
23325 SW 217 Ave. Homestead 33031.
CELEBRATE WINTER SOLSTICE- Wednesday December 21st, SCAS Star Party, 6:30-9 p.m. Deering Estates 6701 SW 72 Ave. Palmetto Bay 33157. Deering and SCAS celebrate their Centennials! Information 305-235-1668.
SAFE PUBLIC SOLAR VIEWING-
SCAS plans to restore safe solarviewing early 2023 at the main entrance to ZooMiami 2400 SW 152 St.
3-4 SCAS volunteers are needed to learn and staff the Coronado solarscope assisting SCAS solar veterans on a rotating monthly basis. Call 305-282-9982. Exciting activity is exploding on the solar surface in new Cycle 25. For NASA solar images open Spaceweather.com, link; Information of Meteor showers.
Aim binoculars at 3 major star clusters: Pleiades (7 Sisters), Hyades, Beehive & MOON phases.
2 Meteor Showers: Geminids & Ursids A Venus/Mercury conjunction late month.
PLANETS: Saturn, Neptune, Jupiter, Uranus, Mars; Mercury & Venus visible late in the month.
NASA NEWS
The NASA Red Team was alerted to check the Orion rocket a few hours prior to lift off 11/16.
NASA's $4.1 billion Space Launch System (SLS) rocket sat on launchpad 39B at KSC when sensors detected another fuel leak. Artemis 1 mission managers made a risky decision. To avoid another setback they sent their Red Crew of specialized techs to "zero deck" at the base of the wheezing fueled rocket to try to stop the new liquid hydrogen leak at 10:12 p.m. Trent Annis, Bill Cairns, and Chad Garrett were successful tightening nuts and bolts that form a tight seal on valves for liquid hydrogen pumped into the rocket's core stage. The loose hardware was visible when they arrived at the launch pad. With nerves of steel the `unsung heroes' were successful 3 hours before launch. They admitted it was a scary assignment to remain focused beneath
a "vibrating and noisy" rocket scheduled to launch soon after midnight.
After several orbits around the Moon, the Orion will re-enter Earth's atmosphere 12/11th at 25,000 mph at 5000-F. before splashdown in the Pacific. -NASA Space Forum
ISS - Miami Track
Tues. 6th 6:56 p.m. 52 degrees max NW - N. 3 minutes
Wed. 7th 6:08 p.m. 30 degrees max NNW - ESE 6 minutes
Thur. 8th 6:57 p.m. 27 degrees max WNW - S 6 minutes
Fri. 9th 6:08 p.m. 60 degrees max NW - SE 7 minutes
Open the Link: News and Information about ISS passes over Miami.
Have something interesting and astronomy related you would like to contribute,
send a brief 1-2 paragraph
article to our Stargazer editor: barbyager@aol.com

Evening


Planets
Saturn, Neptune, Jupiter, Uranus, Mars; Mercury & Venus visible late in the month.
11/30- Mars is closest to Earth tonight at 50.6 million miles. Syrtis Major and dark geological areas on the Martian surface are visible in telescopes. Use a red filter to enhance the dark areas. North polar cap (bottom) is larger than south polar cap (top).
01- The MOON lies 3 degrees below bright Jupiter in Pisces SSE. Neptune is 6 degrees right of Jupiter.
01-07-EARLIEST DECEMBER SUNSETS in Miami- 5:29 p.m.
05- The MOON floats 3 degrees below Uranus in the east. The blue-green planet drifts highest in the south 10 pm-Midnight.
Saturn sets at 10 p.m.
06- The bright MOON lies 2 degrees below the Pleiades cluster and 10 degrees above the Hyades.
07- Bright ruddy Mars swings 0.05 degree beside the Full Moon at 10:16 p.m. Miami time. Mars lies opposite the Sun in Taurus, Bull.
The "warrior planet" remains bright during the month. Mars comes closest to Earth every 2 1/2 years.
The WINTER MOON is full at 11:08 p.m. The MOON occults Mars across western U.S.
08- At dusk Mercury shimmers low in the SW 4.8 degrees above brilliant Venus on the SW horizon.
10-MARSWATCH Bill Sadowski Park.
13/14- GEMINID METEOR SHOWER may begin mid-evening with early meteors radiating from the Twins: Castor & Pollux in NE. Colorful debris from asteroid Phaethon, that orbits the Sun, may be the source of the Geminids. Moonrise 9:30 p.m. Depending upon your dark sky location and night sky condition, more than 50 meteors per hour could be seen. Geminids are fast, long colorful trains and a few fireballs.
By 2 a.m. the radiant will be near Zenith so meteors will rain down like an umbrella effect. Some early Geminids may be visible this next weekend. Most activity occurs 13/14th. Required equipment for observing meteor showers is a comfy lounge chair.
21- WINTER SOLSTICE occurs 4:48 p.m. as the Sun reaches the Tropic of Capricorn in the southern hemisphere for several days. Nights are longest. SCAS Winter Solstice Star Party at Deering Estate. At dusk Mercury reaches highest altitude 8 degrees above the SW horizon. Fiery Mars glows near Aldebaran. In binoculars, check the different red tones of the planet and the star 22- 24-URSID METEOR SHOWER- annual shower radiates from the Little Dipper (connected to Polaris) in the north all night. Slow colorful remnants from Comet Tuttle may produce 10-12 Ursids per hour.
24- CHRISTMAS EVE- aim binoculars/cameras to the celestial triangle with a crescent MOON, Mercury and brilliant Venus near the SW horizon. 28- Aim binoculars /camera to Mercury & Venus dancing together near the SW horizon 1.5 degrees apart. 29- FIRST QUARTER MOON
occurs 8:21 p.m.
31- Saturn sets 8 p.m. Neptune sets 10:45 p.m.
Constellations
Hercules leads bright Vega and the Summer Triangle onto the NW horizon. Cygnus, Swan becomes the Northern Cross. Aries, Ram chases Pegasus lower in the west. Fomalhaut twinkles low in SW below Neptune in Aquarius. Cetus, Whale swims across the south. Phoenix spreads its wings above the southern horizon.
Bright Jupiter glows in the SSW. The 7 Sisters (Pleiades) lead Taurus, Bull higher in the east. Ruddy Aldebaran, Bull's red eye, winks from the V-shaped Hyades cluster known as the Bull's face. Mars glows nearby. The Royal Family reigns in the north: King Cepheus, Queen Cassiopeia, daughter Andromeda and Perseus, Hero.
Orion, Hunter awakens in the east. Procyon follows Orion. Bright blue Sirius sparkles low in SE in Orion's Big Dog. In the NE Capella guides Auriga toward the north. The Gemini Twins: Castor & Pollux bring the
Beehive cluster higher in the NE.

Morning


Planets
Saturn, Neptune, Jupiter, Uranus, Mars; Mercury & Venus visible late in the month.
01- Neptune sets at 1 a.m.
05- Mars lies opposite the Sun 1 a.m.
11- At dawn the MOON aligns with the Gemini Twins: Castor & Pollux. Castor is surrounded by a 6-star system. Pollux is the brighter Twin.
13-14- The Geminid Meteor Shower is most intense 2 a.m. - predawn. By 5 a.m. Gigantic Orion, Hunter, chases Taurus, Bull onto the western horizon. Brilliant blue Sirius, a nearby star, sparkles in the south in Orion' s Big Dog..
16- LAST QUARTER MJOON occurs 3:56 a.m.
18- The MOON drifts near Spica in Virgo.
21- At dawn look for the waning crescent MOON leading huge Scorpius above the SE horizon.
23- NEW MOON occurs 5:17 a.m.
24- Check the URSID METEOR SHOWER radiating from the north.
28- The MOON floats 3 degrees below Neptune in Aquarius.
Constellations
Taurus, Bull is chased by Orion, Hunter, onto the WNW horizon. Sirius in Orion's Big Dog trots across the SW. The Gemini Twins stride into the west. Leo, Lion crawls overhead. The Big Dipper hangs in the north. Huge Scorpius appears on the SE horizon.