2020 Winter Star Party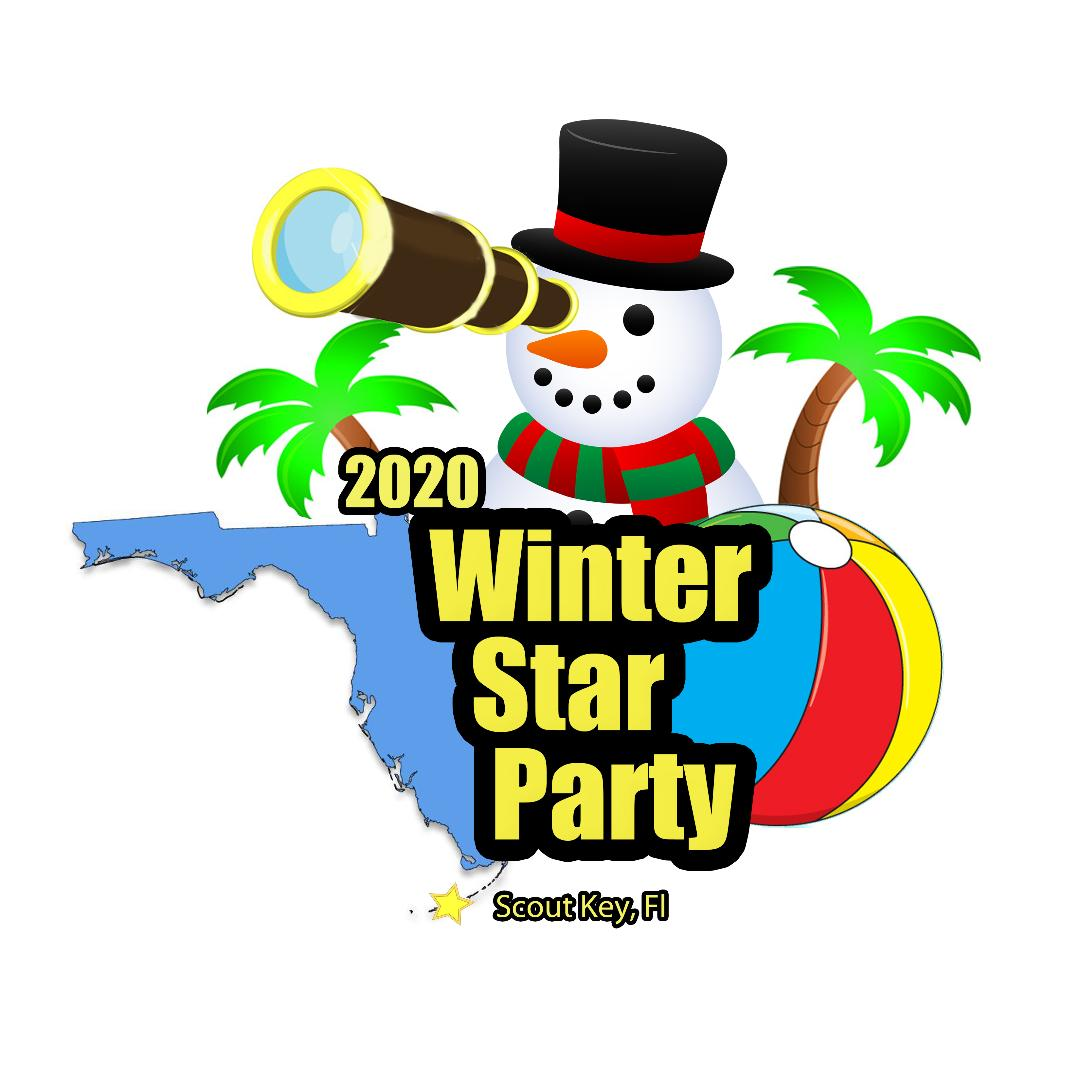 Dear Winter Star Party attendees,
As we finalize preparations for the Winter Star Party event, it has come to our attention that the electrical work at the site is not finished. While we have pushed to have the job completed in time for the event, we are neither the contractor nor the building official and can only push so hard.
At this juncture, we cannot guarantee that we will have electrical power. Therefore, the use of "quiet-type" smaller generators, such as the Honda EU2000, will be permitted to run equipment. We are requesting that attendees share generators, if possible, to limit the number of generators to a minimum. We apologize for any inconvenience this may cause.
Thank you for your understanding,
Tim Khan
WSP Director
---
Camp Sawyer is on the left and Camp Wesumkee is on the right.
Camp Sawyer:
Parking on site will only be permitted in the designated area. You may also park on the road outside or move your vehicle to the extreme east end of Camp Wesumkee.
Site A will be the unloading point for your equipment if you are going to be camping with the boy scouts.
Unfortunately, we have just been advised that there will be NO VEHICLE TRAFFIC permitted beyond this point so you will need to unload your gear in to a wheel barrow to transport it to your campsite. This is a brand new development that we were previously unaware of. We are still trying to negotiate this to drop off at your campsite and then drive off to park.
Building B will be where the guest speakers will hold their talks. It is an open air pavilion with picnic table seating.
Building C is where the bathrooms and showers are. Both camps will be using these facilities as the bathrooms were on Wesumkee were destroyed by the storm.
As you can see, there are 6 numbered campsite on Sawyer, while they have all been offered to us we would like you to use only sites 4,5 and 6. If you are planning to stay after the door prizes on Friday thru the week end, we ask that you only camp on site #6 as the Boy Scouts have the rest of the property booked for that weekend.
There is a "pass thru" road between the 2 camps along the shore line.
Camp Wesumkee:
Site A will be where registration and sales will be housed. There are 2 chickee's that survived the hurricane and we will be using them.
As you can see, the area around site A will be for tent camping.
Vendors will be located in front of the Girl Scouts, care takers, home with Mickie's Kitchen in its regular spot across the road.
RV's will be parked behind the Berm in their normal place as well.
No guests will be permitted to camp beyond the second concrete light pole marked on the map. Beyond there will be excess parking and camping for staff only
If you have any other questions, please email me and I will do the best I can to answer them before the star party starts.
Thank you,
Russ Brick, President
Southern Cross Astronomical Society
---
The Winter Star Party "WSP" is a serious event designed for amateur astronomers. WSP is held annually, usually during the new moon in February. The event is unique in that it occurs mid-winter during the height of the Florida Keys tourist season. The warm weather, coupled with dark skies, and possibly the steadies skies in North America attracts attendees from all over the frozen United States, Canada, and Europe giving the event an international flavor. The amateur astronomical "get-to-together" allows participants to meet and share observing ideas, astro-imaging techniques, as well as find out what's new in the hobby. WSP offers a stellar daily line-up of speakers who are experts in their particular field. WSP is held under the auspices of the Southern Cross Astronomical Society of Miami. This not-for-profit organization funnels proceeds from this event toward public education projects, scholarship programs, humanitarian needs and Girl Scout Camp improvements.
Fee schedule for Winter Star Party 2020
Registration $150
Camping per person $85
RV 15' and larger $200 plus $125.00 if RV hookups are available
Trailers, small campers or pop ups $75
Pre order Official Winter Star Party Merchandise as priced in the registration menu
For meals at Micki's Kitchen please see the Micki's Kitchen link (located on registration page) for direct payment
Party History
Established in 1984, the Annual WINTER STAR PARTY is held in the Florida Keys, and hosted by the Southern Cross Astronomical Society (SCAS), Inc., of Miami, Florida. During a new moon week each February, approximately 650 amateur astronomers from around the world travel to the warm subtropics of the Florida Keys to enjoy nightly observing in 360° of clear steady night skies, exchange information and advice on the hobby, meet SCAS members and distinguished guest speakers, shop for astronomical equipment from the finest vendors in the country, participate in photo contests & workshops, go sightseeing in the "Conch Republic", and record the awesome beauty sparkling in the southern night skies.
Register Early to Ensure Your Spot
Please contact the Winter Star Party Registrars at registrar@scas.org or call 954-816-3654 if you have any questions about registration. The 2020 WINTER STAR PARTY Registration Notification Postcards will be sent out in early September 2019. If you need any further information about the star party itself, please contact our host coordinator, Charlie Perillo at cmperillo@bellsouth.net or call 954-816-3654.